Psi Wiki
You are heartily welcomed to PsiWiki - an encyclopedia devoted to the art of Psionics, the Paranormal and the Metaphysical.
Anyone is welcome to contribute and it is greatly appreciated. Please do try to ensure that any contributions are accurate - we want all our users to have the best time possible and not be disappointed by unclear or incorrect information.
Please read the Rules and FAQ before creating or editing any pages on this website.
We are not associated with any other Wikia's and sites based off this one.
Can somebody please explain to me how exactly in this wiki are ESP and Magic even related to each other when they are two powers of completely differ…

Read more >

I been reading about the subconscious and a person says unlock ability using my soul i have autsm so it bit hard to get get things do can energy manp…

Read more >

Hello my internet Psi-Boys and Girls! It's been a long time, really long. I think the last time I spent any significant time here, there was the grea…

Read more >
On the Psi wiki you will find information on several different psychic abilities. These range anywhere from Telekinesis and Pyrokinesis, to Precognition and Empathy. The articles include definitions, examples, and how to train and develop the many abilities. These abilities are not limited to any particular person; any one has the capability to do anything. Start practicing!
To write a new PsiWiki article, enter the page title in the box below.


Note: Before creating a new page please do search if that page or a similar page exist already
Please contact the Psi Wiki Staff If you need help.

Have fun editing, and good luck with your abilities!

Check the Announcement Board for a list of pages that need to be re-written. However, you can edit any page!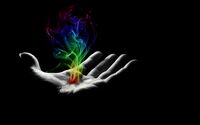 Psychokinesis
Psychokinesis is an umbrella term for any ability that involves manipulating matter with the mind. Abilities with the term "kinesis" after them are simply an application of psychokinesis. It is a matter of applying psychokinesis in a certain way to get the intended result. Read more...
The user of the month for December is Cruggles!
Community content is available under
CC-BY-SA
unless otherwise noted.